Top 3 Girl's brands for SS16
---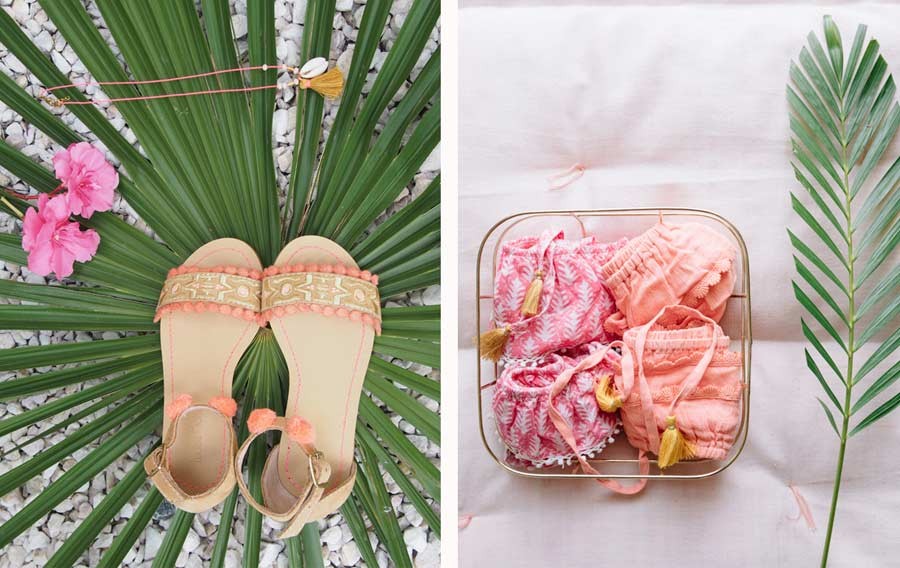 Do you need inspiration for your daughter's wardrobe this summer? Scroll down to find Little's Fashion Therapy TOP 3 girl's brands for the Spring-Summer 16 season…
APRIL SHOWERS
The Parisian brand April showers by Polder was created in 2007 by two Dutch sisters Madelon Lanteri-Laura and Natalie Vodegel. The creative power duo has managed to grow their brand such that it is now available in 300 points of sale, not only in France but all around the world. Their collections are famous for being cool, relaxed, with clean and modern cuts and a "Parisian-chic" edge that is impossible not to like. Handmade elements are always present in their collections adding specific and handcrafted value to the clothes.
The Spring-Summer 16 collection is as gorgeous as we expected. They have chosen a harmonious color palette in which black and white are complemented by grass greens, charcoal greys, vintage blues, deep indigo and a hint of copper. The designs have delicate embroidery details, fashionable vegetable patterns, but most importantly high quality fabrics. You can find fluid mini shorts in cotton panama, linen tank top, light stripped dresses which will surely give a chic and unique summer feel to your little one's wardrobe.

Click here to find out more www.aprilshowers.fr
Anne Kurris
It would take too long to tell you about Anne Kurris's professional background here. Before being known for her gorgeous children's collection, she worked for the well-known designer Dried Van Noten, for the fashion magazine BAM, the Anvers Opera and the Fine Arts Museum in Brussels. But it was in 1998 when she really started to be a major figure in the kids fashion world.
Bright colour combinations and a strong graphic design characterise Anne Kurris Spring-Summer 16 collection. You can find lots of floral and animal patterns in t-shirts and dresses as well as nautical stripes. The designs have an original and quirky touch, always using high quality fabrics to make them special and unique. Watch your girl fall in love with this eye-catching and lovely collection.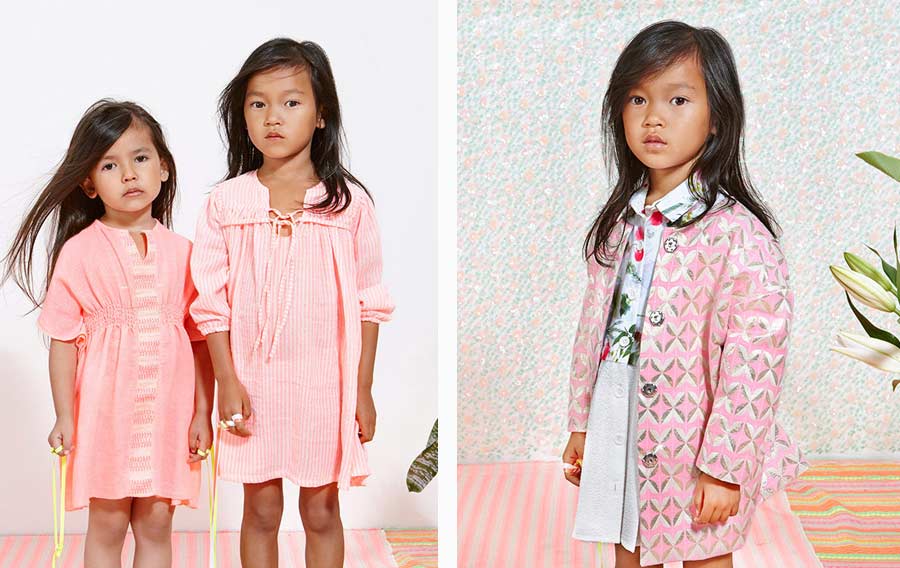 Click here to find out more www.annekurris.com
Louise Misha
It was on a trip to India that the two friends Aurélie Remetter & Marie Pidancet created the brand Louise Misha. They launched their first collection in Winter 2012, originally consisting only of jewellery for young girls. Later on as they became more successful, the collection grew and became a full line, including clothes and accessories.
Their Spring-Summer 16 campaign perfectly matches the bohemian style, nostalgia feel and soft look that is the DNA of the brand. The collection is full of girly details such as ruffles or bows, delicate embroideries, pretty floral patterns and vintage touches. Colours such as mustard, dark grey, peacock blue and different tones of pink give way to a fresh, summery colour palette. The fabrics are mostly rustic cottons to help convey the bohemian style that defines the brand. Ok, we admit it, we have a soft spot for this brand but, what's not to like?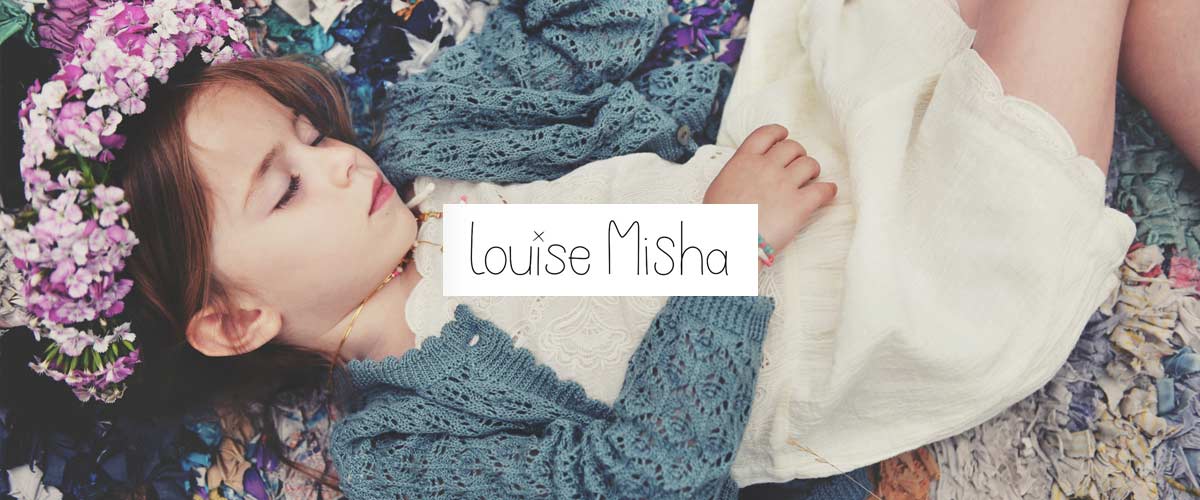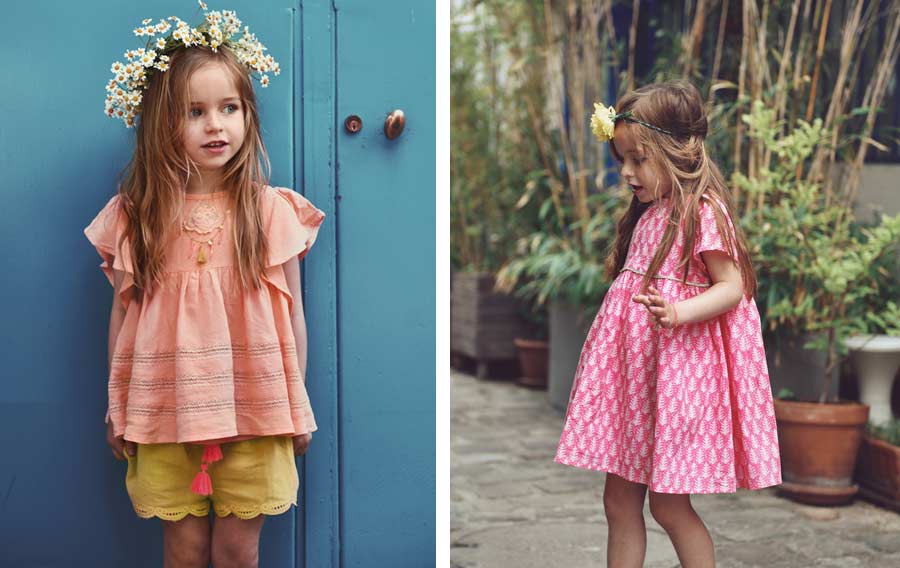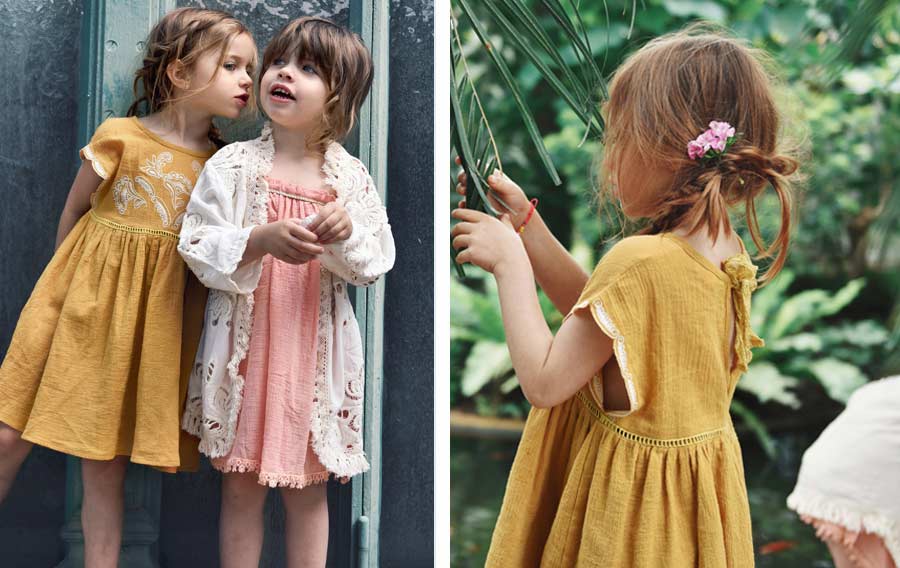 Click here to find out more www.louisemisha.com
We hope you have enjoyed our advises and do not forget that no matter where you are, you can find all these brands available online. See you very soon!