Tocoto Vintage SS16 collection
---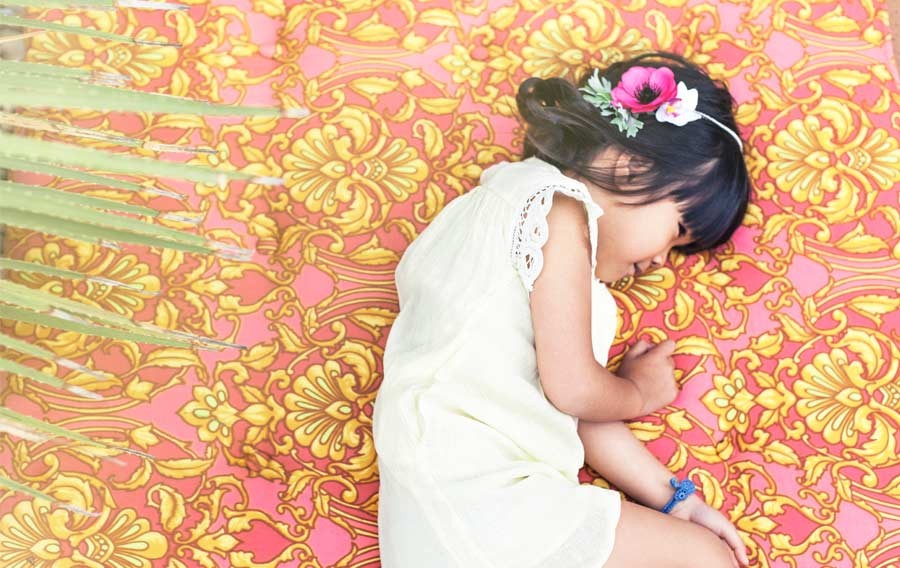 Tocoto Vintage has surprised us once more with the launch of their SS16 collection, Hello Honolulu. Little´s Fashion Therapy has had its eye on the Spanish brand ever since they launched their first collection. We immediately fell in love with the DNA of the brand, and its philosophy.
We have witnessed how Marta Navarro, founder of the brand, has managed to grow her passion for her own children into an international well-known label, which nowadays has become a reference. Her love for vintage and romance has pushed her to recover old patterns and garments bought in antique markets from all over the world, and create a unique universe for the little ones.
Tocoto Vintage collections are a result of harmonious combinations of voales, lace, linen and super cool jerseys with a vintage effect, each made with exquisite care and attention to detail. When it comes to colours, the brand is always loyal to a lovely dusty colour palette ranging from greys, soft pinks, taupe to weathered blues.
 Tocoto Vintage SS16 Girls
Hello Honolulu girl´s collection feels like a breath of fresh air. You will find a vintage yet comfortable selection of clothes that will add that bohemian touch to your girl´s summer wardrobe. From soft cotton sweatshirts and t-shirts, super cool stripy linen pants , to vintage cut dresses with gorgeous embroideries, kimono cardis or fluid skirts with lace details. A gorgeous coral pink together with a lovely khaki green, are the highlights of the girl´s colour palette this season. The accessories play a key role in the collection, as well as the swim and foot-wear.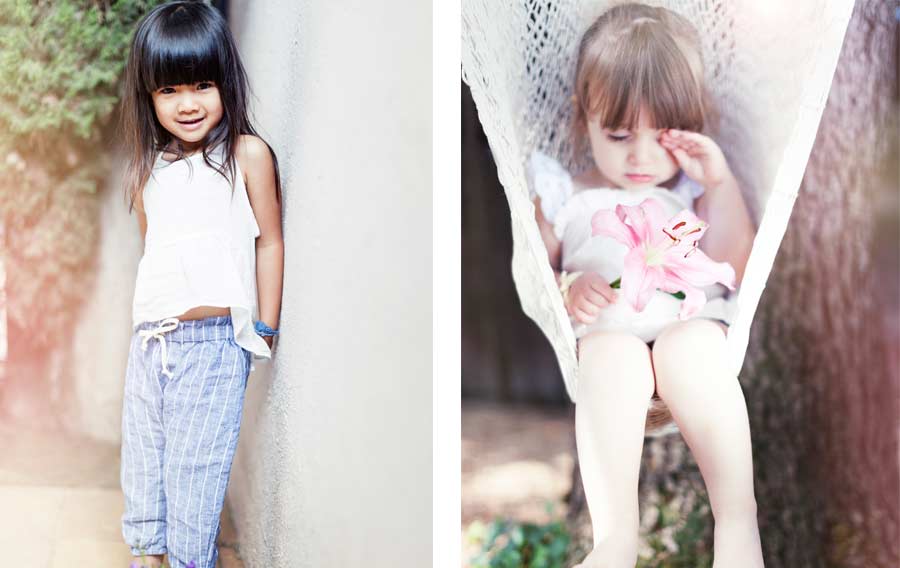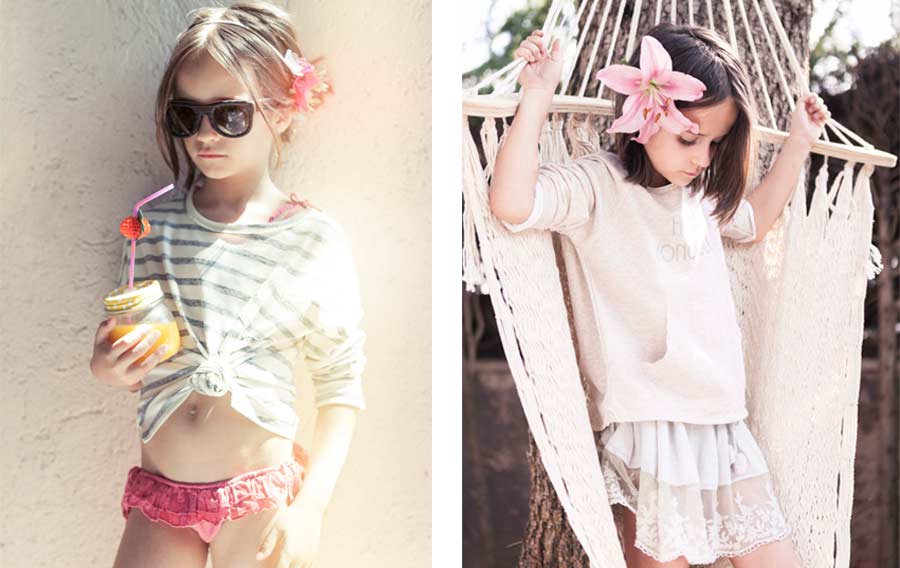 Tocoto Vintage SS16 Boys
Hello Honolulu boy´s collection fulfills the ultimate dream of mums who love to dress their boys in bohemian yet modern clothes. Boys will feel super comfortable wearing stripy jersey pants combined with soft short-sleeved cotton t shirts, or light linen shirts. We highly recommend completing the look with the super-cool star sneakers! The colours in the collection are mainly neutral, although you will also find a really nice medium blue or khaki green.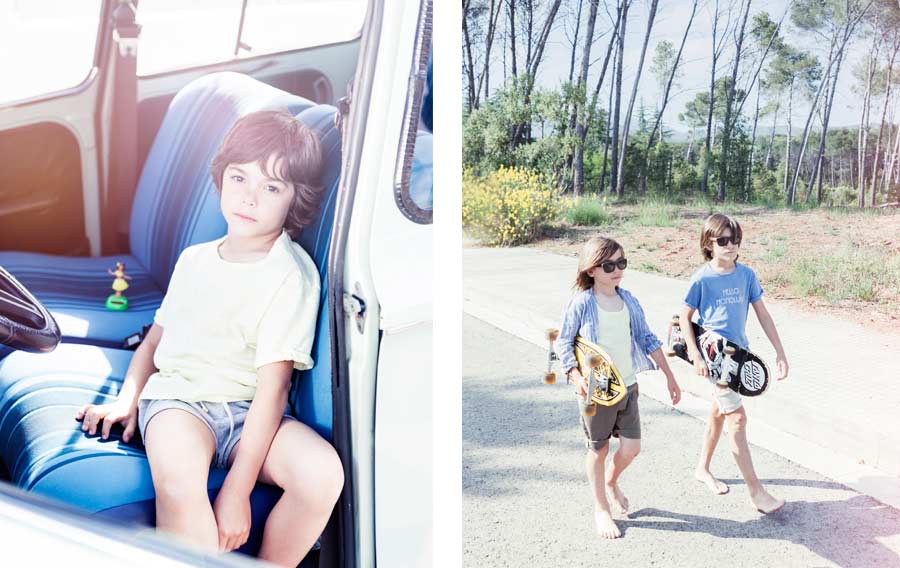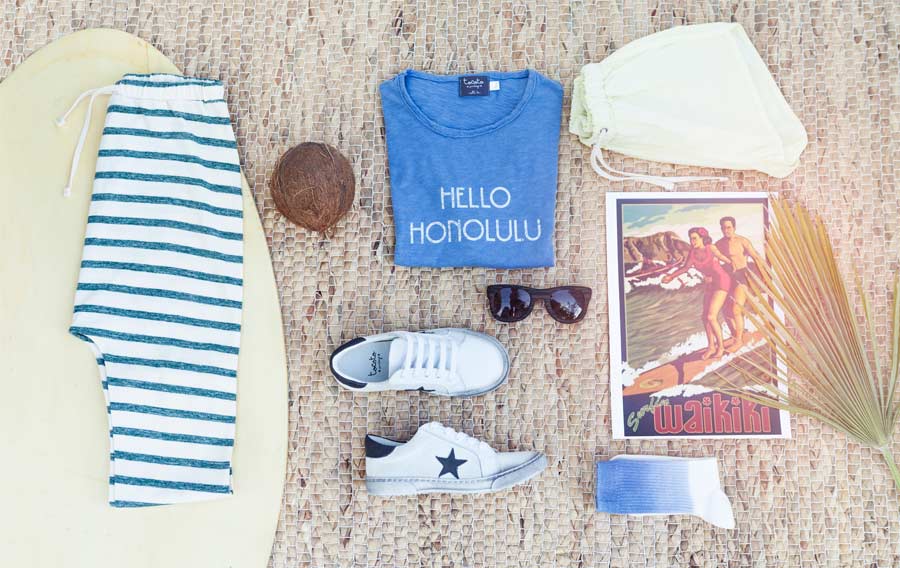 Tocoto Vintage SS16 Babies
Tocoto Vintage´s baby clothes are soft, comfy and easy to wear, just what every mum needs for their baby. Romantic touches are used in dresses and blouses for baby girls, but most of their garments can be considered unisex. The baby colour palette follows the kids range, where white and grey are the main colours.
We have a weak spot for their baby shoes, which we just find irresistible and  beautifully made. Oh, and don´t miss out on their fresh and lovely vintage fragrance "You are my star"!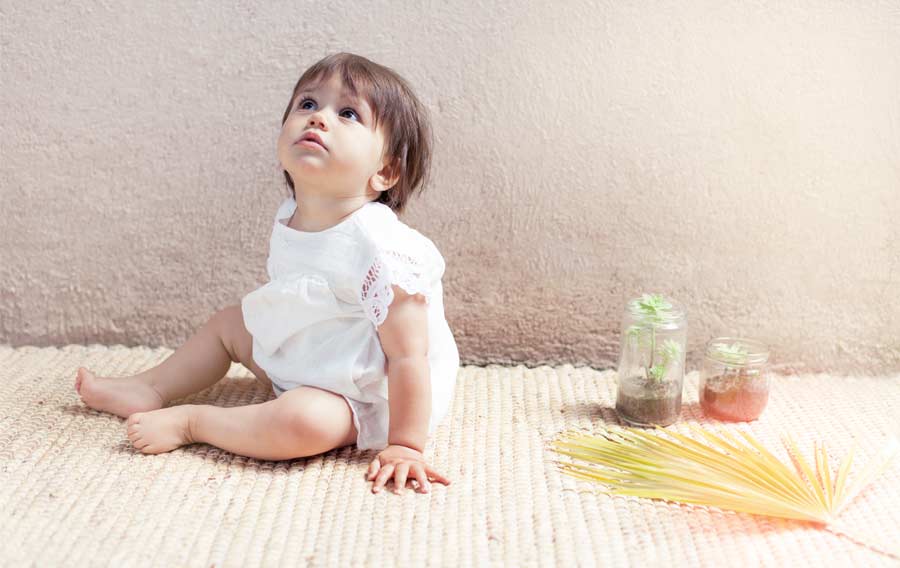 Can you believe summer is around the corner? Well, neither can we, so hurry up, get in touch with your nostalgics side, and visit the Tocoto Vintage website now ! www.tocotovintage.com